Your Website is Your Business, Online
It's your OWN platform to establish an online identity and the only place you truly own in terms of content, performance and authority. Your website is the cornerstone of your digital presence as well as a powerful way to generate revenue.
Does your website bring in leads for your business?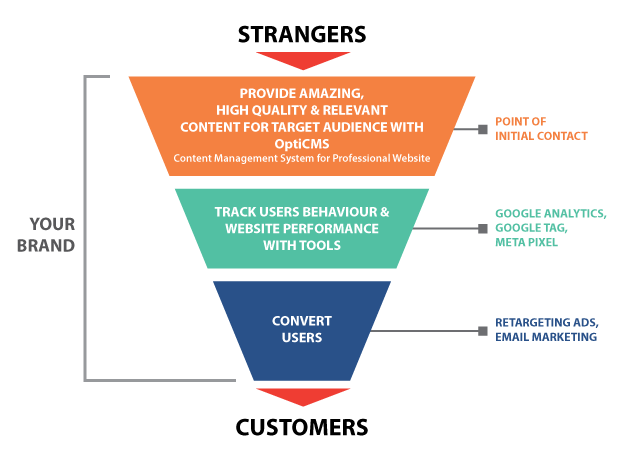 With all the focus on social media these days, it is easy to lose sight that your website is the most important platform you have in the digital realm. Because you are the owner of your own platform, you have the freedom and ability to transform your website from just a static page into a platform to drive sales.
Too many businesses make the mistake of building their website and just leaving it alone.
Perhaps updating the information once a year or worse, not at all.
The 'build it, and they will come' strategy cannot work anymore.
When it comes to website development, it has to fit in with your overall digital marketing strategy. You need to get many aspects to work together - content marketing, social media, search engine marketing, data analytics and online marketing need to work hand in hand to elevate the user's experience.